ACT NOW!
Help to complete the prototype by making a financial contribution ...
Encourage this product to reach the market!
Current Status: Raising funds for materials.
Latest update: July 14th (2019)
News
July 5th - Diamond section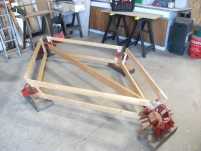 May 31st - New workshop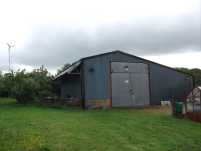 Dec 21st - Plaque preview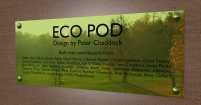 Oct 14th - Raising funds for resin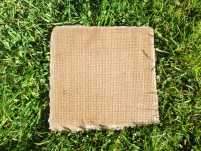 May 26th - First panel laminated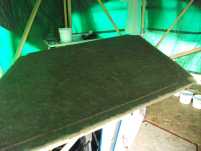 May 10th - First cuts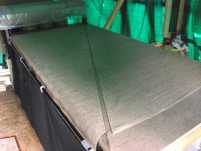 March 3rd - Belted and braced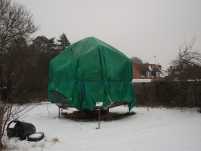 October 9th - Mould construction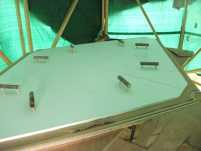 July 20th - Sample weather panel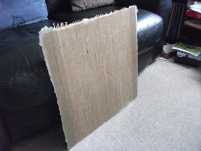 June 17th - Exhibit at Open Day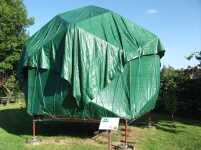 May 18th - Roof sub-framing up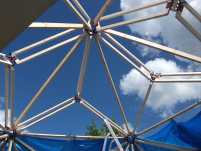 Apr 14th - Wall framing complete
Mar 17th - Sub-framing begins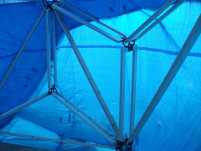 Jan 10th - Core frame assembled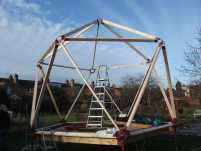 Jan 4th - Walls going up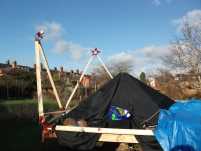 Dec 7th - Assembling frame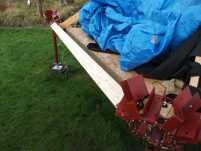 Nov 19 - Assembling connectors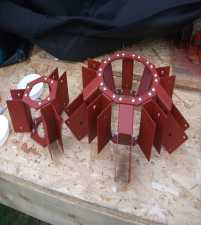 Oct 24 - Leaflet published PDF


Oct 13 - Article in Herald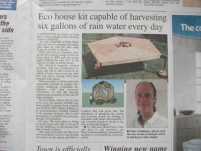 Oct 3 - Metalwork collected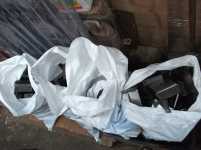 Eco Pod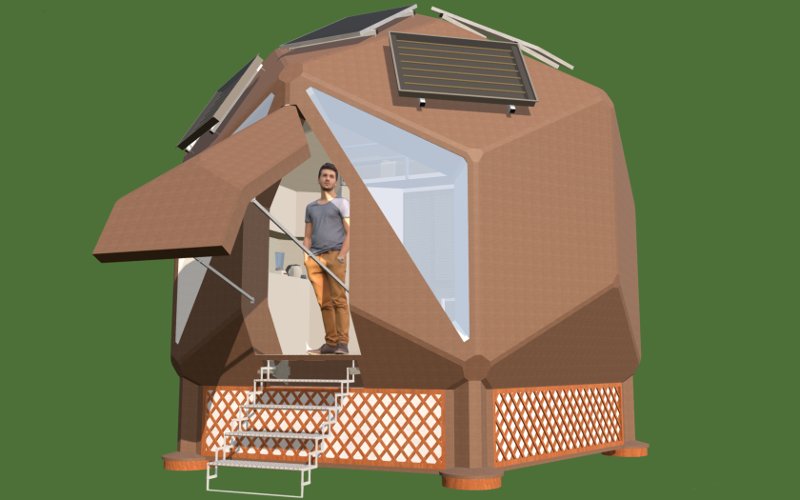 Comfortable off-grid dwelling at an affordable price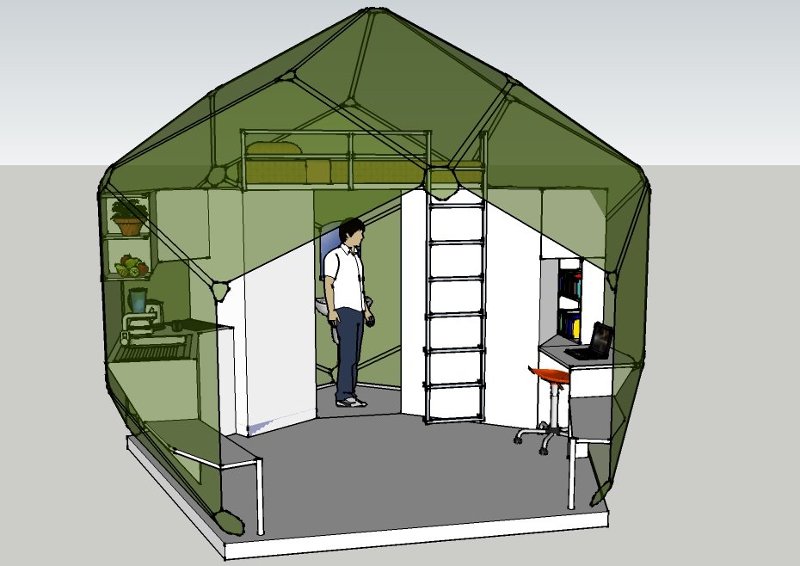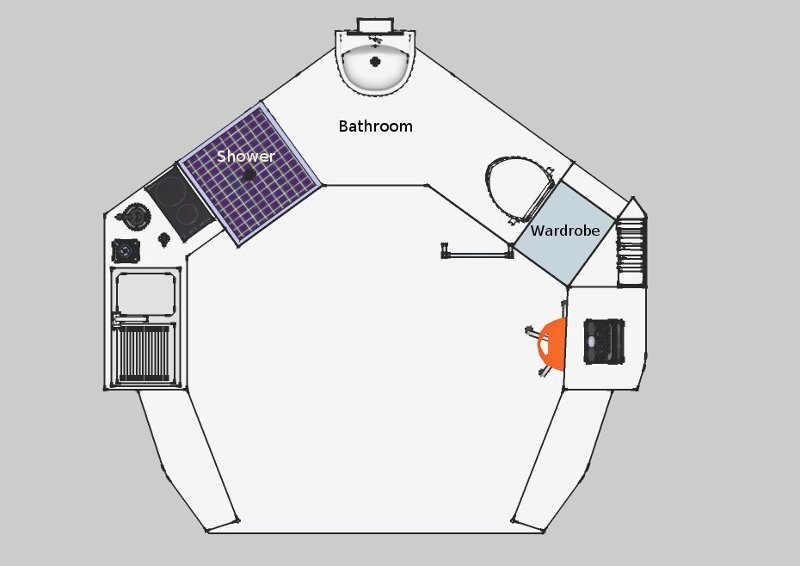 The Eco Pod has been designed to provide a comfortable living environment for one person throughout all the seasons of a British climate. We are currently building the prototype in preparation for making it available as a product.
The main driver behind this project is the fact that Human Beings [as a species] are living beyond the means of this planet. Our unsustainable lifestyles are causing all sorts of problems and we urgently need to figure out how to live in harmony with our only home. Housing is responsible for a large part of our resource consumption and so I have set out to illustrate that, with existing technology, we can produce a dwelling that meets the needs of one Human Being in a sustainable way. Once that concept has been proven for one person (via this introductory vehicle), it is then simply a matter of multiplication for it to become a reality for all.
The core feature is that it is essentially an 'off-grid' dwelling, in that the majority of the occupant's domestic needs are met without requiring a connection to any 'mains' i.e. services such as water, sewage, electricity and gas. This core feature ensures that the financial costs of both installing and maintaining the Eco Pod are minimal. It also ensures that the inherent environmental costs of using grid based services are avoided i.e. carbon emissions from electricity generation (even if you are on a 'Green' tarrif). Furthermore, it gives you control over how the water you consume and the waste you produce is treated i.e. without employing harmful chemicals. The Eco Pod incorporates a carefully considered combination of 'green' technologies to deliver all the normal household services with the lowest possible environmental consequences; In other words, it has an ultra-low 'footprint'.
Water is harvested from rainfall and rendered 'potable' (safe for drinking [and cooking]) via in-line UV[C] light treatment plus activated carbon filtration. Heat and power come from the roof mounted solar panels. It's super insulated (300mm thick) and employs Passivhaus 'technology' (i.e. controlled level of airtightness with heat recovery ventilation) so that the space heating requirement is minimal; So much so that it does not require the use of a log burner, even in the depths of winter.
A key feature of the design is the connectors; As well as facilitating a strong connection of the structurally graded timber frame (C16), the hole in the centre allows for the organised passing of flues, ducts, pipes and wires through the building envelope ... similar to the I/O ports on a computer.
All the steelwork has been prototyped with the enthusiastic assistance of a local specialist fabricator, Progress Fabrications. Producing the 10-way connectors shown above has involved laser cutting and precision bending using a CNC brake press.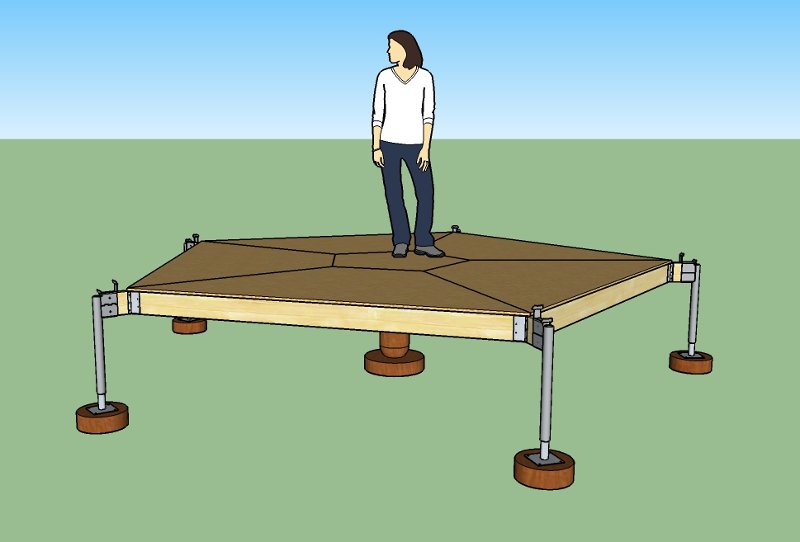 The floor area is 10 m2 (a little over 100 square feet) and is raised off the ground by around 2 feet; This 'stage' creates a space below to house the water storage tanks; As these can potentially weigh a number of tonnes (i.e. when full), it makes sense to have them sat directly on the ground.
The base is designed to cope with sitting on uneven ground and can be easily levelled by adjusting the screw base jacks (standard scaffolding units) incorporated in the outer legs.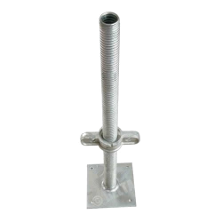 The way in which the Eco Pod is made has also received careful consideration. Firstly, the structure has been designed to be strong enough to cope with anything the British weather might throw at it, in addition to bearing the weight of its roof mounted solar panels. Secondly, the materials used in its construction are, as far as possible, from renewable sources. Thirdly, all the components bolt together which, combined with the non-permanent pad 'footings', means that it qualifies (in UK planning law) as a 'temporary structure'.
The main frame is based on the geometry of an icosahedron, the fifth platonic solid, which is made up entirely of equilateral triangles. This shape is intrinsically very strong and does not require any additional cross-bracing or anti-racking measures i.e. structural boarding. All timbers used in the construction of the frame are structurally graded at C16.
Here's the base platform assembled (photo taken at Lifeways):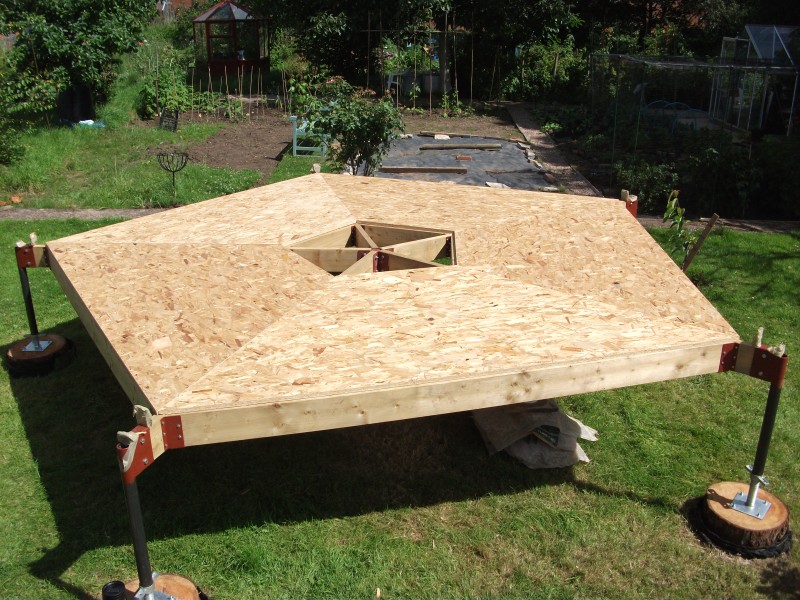 And here's the core frame assembled on top: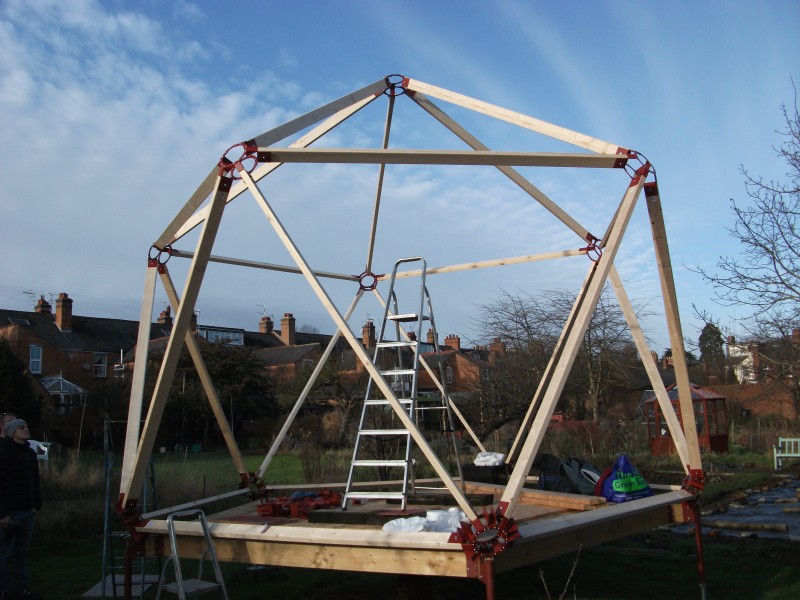 Crowd-funders to date (listed in alphabetical order): Adam, Alan Elliott, Brynn Pardy, Carol Harris, Clement Pozzoli, David Chaddock, David Manley, David Matthews, Devi Shah, Gillian Chaddock, Iain & Diane Warden, Ivor Chaddock, James Pavitt, Jane Pamenter, John Skellern, Jonathan Chilvers, Kevin Hand, Laurence Shipstone, Lifeways, Mark Boulton, Matthew Price, Michael Breen, Mida Zouhou, Rachael Chaddock, Rob McKenzie, Robin Marie k.Annen, Rosa Chillari, Sandra Chamberlain, Scott Overy, STMO Media Group.
Funds are needed to buy materials so that the prototype build can continue. Please encourage this project by donating whatever you can, every bit helps. Whatever amount you choose to invest, you will become a member of the founding family and receive a certificate acknowledging that your contribution was instrumental in birthing this evolutionary, life changing product. Furthermore, as a living testament of your participation, the names of every contributor will appear on a plaque, prominently positioned and attached to every Pod produced. The first plaque will be displayed on the prototype towards the end of it's completion and all contributors will be invited to view it. So please make sure you also provide your full name, mailing address and a telephone number.

If you have a UK bank account then please consider using online banking to transfer funds to my Co-operative Bank Account No: 15469717 Sort code: 089300. If you have a UK Paypal account then you can use 'Send money to Friend', namely dragon7@icandosomething.com . Both of these options avoid any charges so that all the monies get through and we make the best use of our resources. If you have neither of these then you can use the donation button below.
OR if you switch to Ecotricity, they will contribute up to £60 towards this project; £60 for 'dual-fuel' (gas and electricity) and £40 for electricity only. You would also be voting for the UK's greenest energy supplier. Please ensure that you register the promotional code ICAN1 and/or reference "I Can Do Something" when signing up.

Please call (UK) 01789 204158 or email peter@icandosomething.com for further details.
I look forward to receiving your vote.
Many thanks

Peter